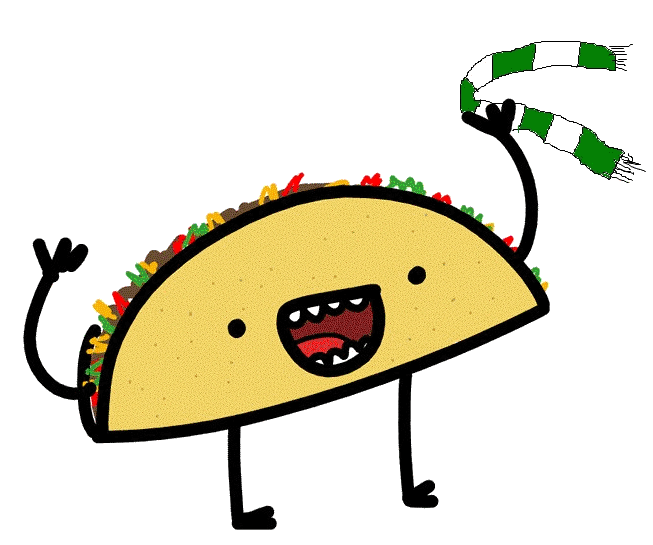 "Cartoon TA:CO" (formerly crazy taco) was the first image posted to the TA:CO Facebook group. It was drawn by a member of our sibling Timbers Army regional supporters group Timbers Army Norther Alliance (TANA). It was an MSPaint hack job, and we love it.
In 2014 we created the iconic flag below and flew it for 5 long years before it went missing in action.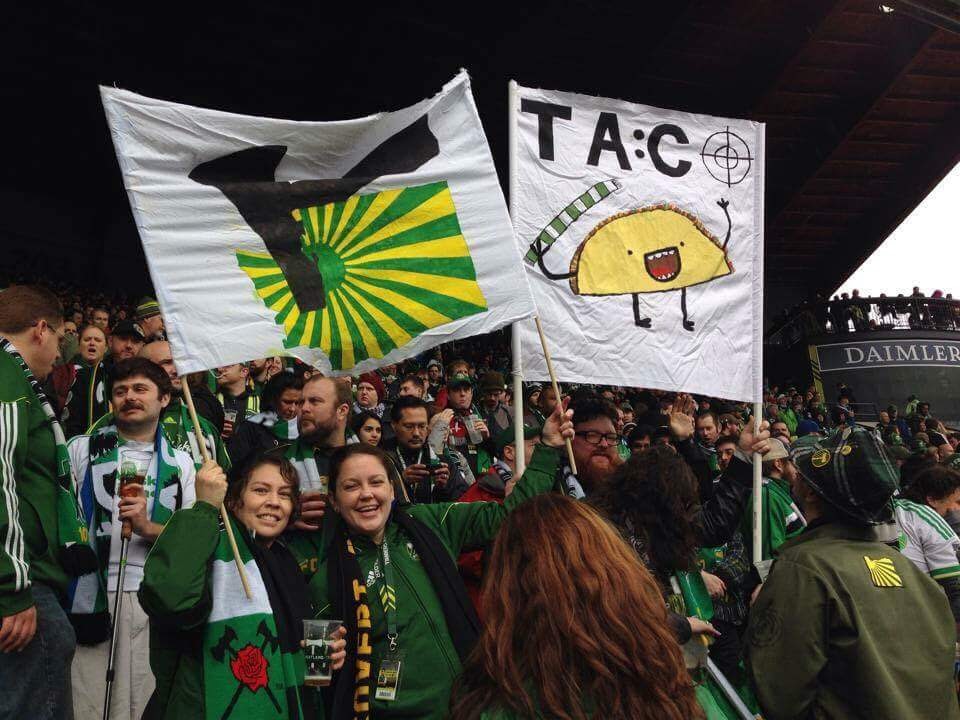 In 2015 members of TA:CO created bets on what they would do if the Timbers won the cup. In 2016 two TA:CO members' bets resulted in cartoon taco tattoos, we are sure they won't be the last.
(Visited 89 times, 11 visits today)
#crazy taco
#flag
#Legend
#silly taco
#tattoo